From
Every Bad
, out on
Secretly Canadian
March 13th. Pre-order
HERE
.
My cousin Charles turned me on to Porridge Radio while I was in Chicago, and they made a huge impression pretty much from the moment he hit play on "Sweet." I immediately felt an Eagulls vibe from their music, and being that lately, I've had frequent lapses into "Where are they now?" reveries concerning that band, this comes at just the right moment.
**
The good folks at
Omnium Gatherum
- publishers of Robert Payne Cabeen's brilliant novel
Cold Cuts
, just put up a cool title sequence and I had to post it. Love this.
**
It's time once again for...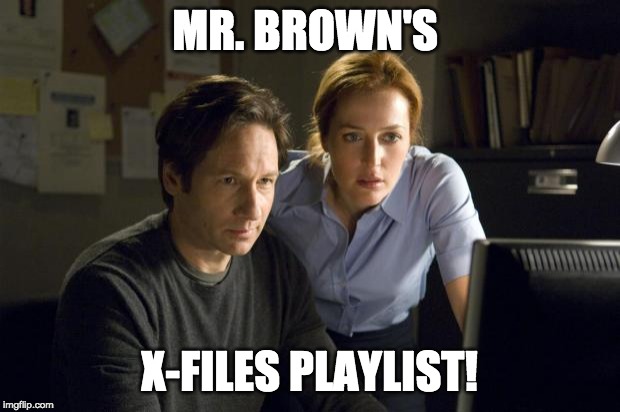 Season Four, Episode Six, "Sanguinarium" guest stars Richard Beymer and puts him at the heart of a Medical Coven of Black Magick Practitioners. That sounds a bit mixed up, but keep in mind, this is back in the days when television writing didn't have to do super accurate research on things like Black Magick, witches, etc., in order to incorporate them into a major network show. Thus, a lot of lore gets its wires crossed. That's fine for the era, but would no doubt be chased out of town today (ever read an article by one of the Occult practitioners who rally against
Hereditary
for the allowances the film makes with Paimon?). "Sanguinarium" is a pretty cool episode that takes Mulder and Scully through a world that is equal parts plastic surgery and black magick, and its bloody, a bit more gorey than I would have expected, and fun. Plus, Ben Horne. Always a win.
**
Playlist:
Antemasque - Eponymous
Talking Heads - Remain in Light
Lloyd Cole and the Commotions - Mainstream
Porridge Radio - Every Bad (pre-release singles)
Porridge Radio - Rice, Pasta, and Other Fillers
20 Watt Tombstone - Wisco Disco
Algiers - There is No Year
The Great Old Ones - Cosmscism
Barry Adamson - As Above So Below
Uncle Acid and the Deadbeats - Wasteland
Ulver - Nattens Madrigal
Ulver - Teachings in Silence
**
No Card today.